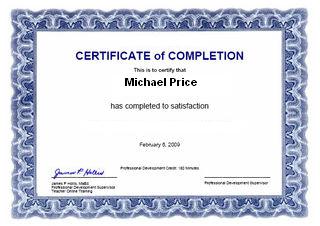 My Qualifications
Licensed REALTOR in Michigan since 1994
10 years experience in disposition of Bank Owned Properties
Certified Mortgage Planning Specialist (Understanding of all loan processes)
Graduate of REALTOR Institute
4 years as a Real Estate Manager
Coordinated trash outs and renovations for Bank Owned Properties
Obtained bids and contracted service companies for repairs and maintenance
Maintained financial record keeping with financial software programs
Resolved emergency issues such as HVAC breakdowns, frozen pipes, plumbing breaks, roof leaks, utility company shutoffs
Thorough knowledge of utility companies and processes
Knowledge of foreclosure laws and renters rights
Currently manage rental properties
Knowledgeable of current market conditions and in the top 10% of REALTORS in production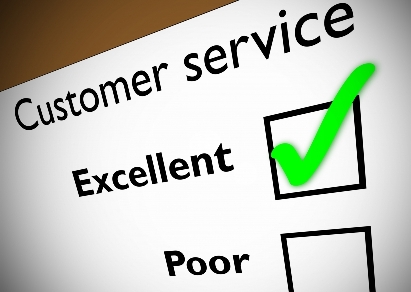 My Services Analysis
FOR A LEASE ONLY - (no ongoing monthly management service) - service includes my opinion of the market price and recommendations for improvements that will return a higher monthly lease amount.
1. INTERNET MARKETING - Your listing will be posted on several websites. The primary website, REALTOR.COM® will have multiple photos and be marketed under the "Enhancement Package" program. The listing will be posted on craigslist with photos and will appear on several other real estate search sites.
2. CO-BROKERING - Your listing is promptly posted in multiple MLS systems throughout Southeastern Michigan, offering to split commission with 7000 other licensed REALTORS® in the area. Will set appointments for broker showings.
3. MANY CONTACTS - Referrals and repeat business – I have been active in leasing and management since 1995 – that's a lot of name recognition and a lot of long term clients, contacts, and their referrals - this means more effective marketing of property because that's what we spend our days doing, 7 days a week!
4. TARGET MARKETING – Customized marketing is implemented based on the results of research for the best placement of marketing efforts in various ad medians
5. E-MAIL CAMPAIGNS – All listings are emailed to real estate agents and personal database.
6. YARD SIGN WITH INFORMATION AT THE PROPERTY - Our eye catching signs have been around since the 1920's - there is a lot of name recognition in that. My cell number is on all signs for direct access.
7. PROMPT RESPONSE - This is what we do, and we do it 7 days a week. If a potential renter calls us from the property, someone is available to show it immediately, so valuable leads are not lost! My cell phone is on 24-7 and call backs on missed calls are prompt and courteous.
8. PRICING IT RIGHT - I have the knowledge of the market needed, and do the research - to price your listing right, so it rents faster and for the best price possible - leaving you with less down time, in fact, most of the time if we are given a listing when the tenant submits their 30 days notice, we can have your next tenant before the former moves out.
9. TENANT SCREENING - We run a full background checks (includes a fee from prospective tenant) on all prospective tenants, which includes not only a credit check, rental and work references, but also a criminal background check- tenants are subject to your approval!
10. MOVE- IN AND MOVE-OUT WALK THROUGH INSPECTIONS - We do a thorough move-in inspection when the tenant gets their keys - in writing, and the tenant signs it. We also do a move-out inspection when your tenant leaves, to help you determine the appropriate deposit refund. This is done in writing and signed by the tenant to help minimize deposit refund disputes.
11. LEASE RENEWALS - We will write the lease renewal for a flat fee (fee is determined by amount of monthly rent). If the tenant gives 30-days notice, we can put it on the market right away to reduce your vacancy rates. We will also perform a walk-through inspection, completing a move-in inventory sheet.
12. THE RIGHT CONTRACT FORMS FOR YOUR PROTECTION - As a member of the Ann Arbor Board of Realtors, we use the latest promulgated forms - these lease forms and addendums cover every "what if" and protects your interests and have been approved by our legal counsel.
13. REPUTATION – I have a sterling reputation in the business and among the public - in all my years in the business, there has not been one complaint against me.
14. FASTER TURNAROUND TIME- LESS VACANCY RATES - Since we will begin to show the property by appointment, once the 30-days notice is submitted, we usually transition from one tenant to the next with little or no "downtime". We have the tools to market your property with maximum effectiveness and efficiency.
15. KEEPING YOU INFORMED OF MARKET CONDITIONS – RENTAL AND SALES VALUES! - The service we provide doesn't stop when we get our commission- Six weeks before the lease expires we contact you and the tenant regarding lease renewal. We do a market analysis of comparable rentals in the area and inform you of what the market will bare for the lease renewal. Also, since I list properties, I can periodically run market analysis on the sales value so you can determine when the right time to sell is. We are truly a one stop shop for your real estate needs!
16. REFERENCES AVAILABLE UPON REQUEST - My clients are happy to provide candid assessments of my job performance! Let us work for you and make investment property as success!
17. LEASE – Prepare lease and ensure that the contract is fully executed.
My fees are as follows:
My lease commission rate is equal to one month rent with a minimum of $1000.00.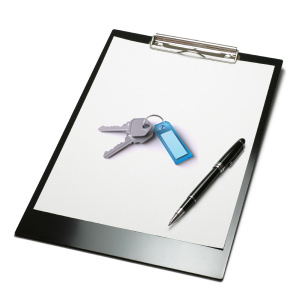 My Management Services
FOR ONGOING MANAGEMENT – Service includes providing property management services for landlord as stated in the property management contract.
1. RECEIVE ALL MAINTENANCE AND REPAIRS REQUEST - to make or cause to be made all decorating, maintenance, alterations ad repairs to said property and to hire and supervise all employees and other labor for the accomplishment of same.
2. PERFORM INSPECTIONS - I will inspect the property in time intervals that are stated in the lease to insure that the tenant is complying with the conditions of the lease.
3. ASSIST LANDLORD IN LEGAL MATTERS - to assist owner (at full discretion of manager) to sue and recover for rent and loss of or damage to any part of the property and/or furnishings thereof; and, when expedient, to compromise, settle and release any such legal notices/proceedings or lawsuits. Additional fees may be charged for such services.
4. DOCUMENTATION - I will provide landlord & tenant with fully executed documents of all to actions that are processed to ensure that there is proof that parties have fulfilled their responsibilities.
5. LEASE - Prepare lease/lease renewal and ensure that the contract is fully executed.
My fees are as follows:
Charge is 10% of a month's rent, per month. If the property is vacant, I collect no management fee. There is a minimum fee of $50 per unit; per month should 10% of the rent amount to less than $50.